Help us raise $300 for mulch this summer! Students are ready, willing, and excited to spread mulch this week. The only thing we need is the mulch. Donate now!
Support the Environment!
Anthony Harris T-Shirt
T-shirts created by Anthony's brother Tori are available at this link. Proceeds go to the Anthony Harris Scholarship Fund.
Did you know…?
You can designate the Holt Community Foundation as a contingent beneficiary on your life insurance! Please talk to your insurance agent about this and use our EIN 81-5136499 (Tax ID) to set up a contingent beneficiary plan like the one below. This is example is for TIAA and is how Executive Director John Girdwood set his up. "Contingent Beneficiary" means the recipient of the life insurance policy if the primary beneficiary(s) are not available.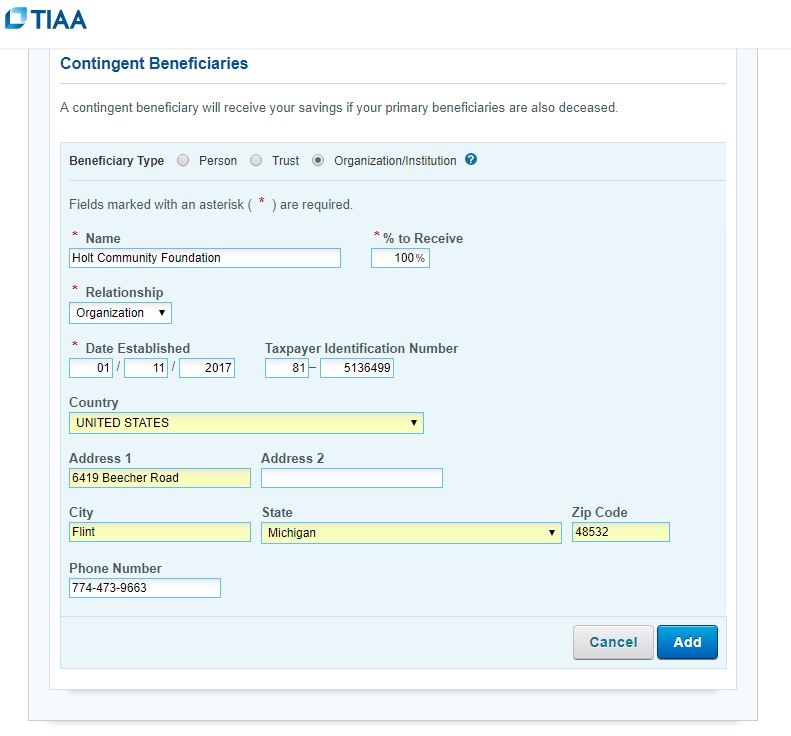 Thank you so much for choosing to support the Holt Community!